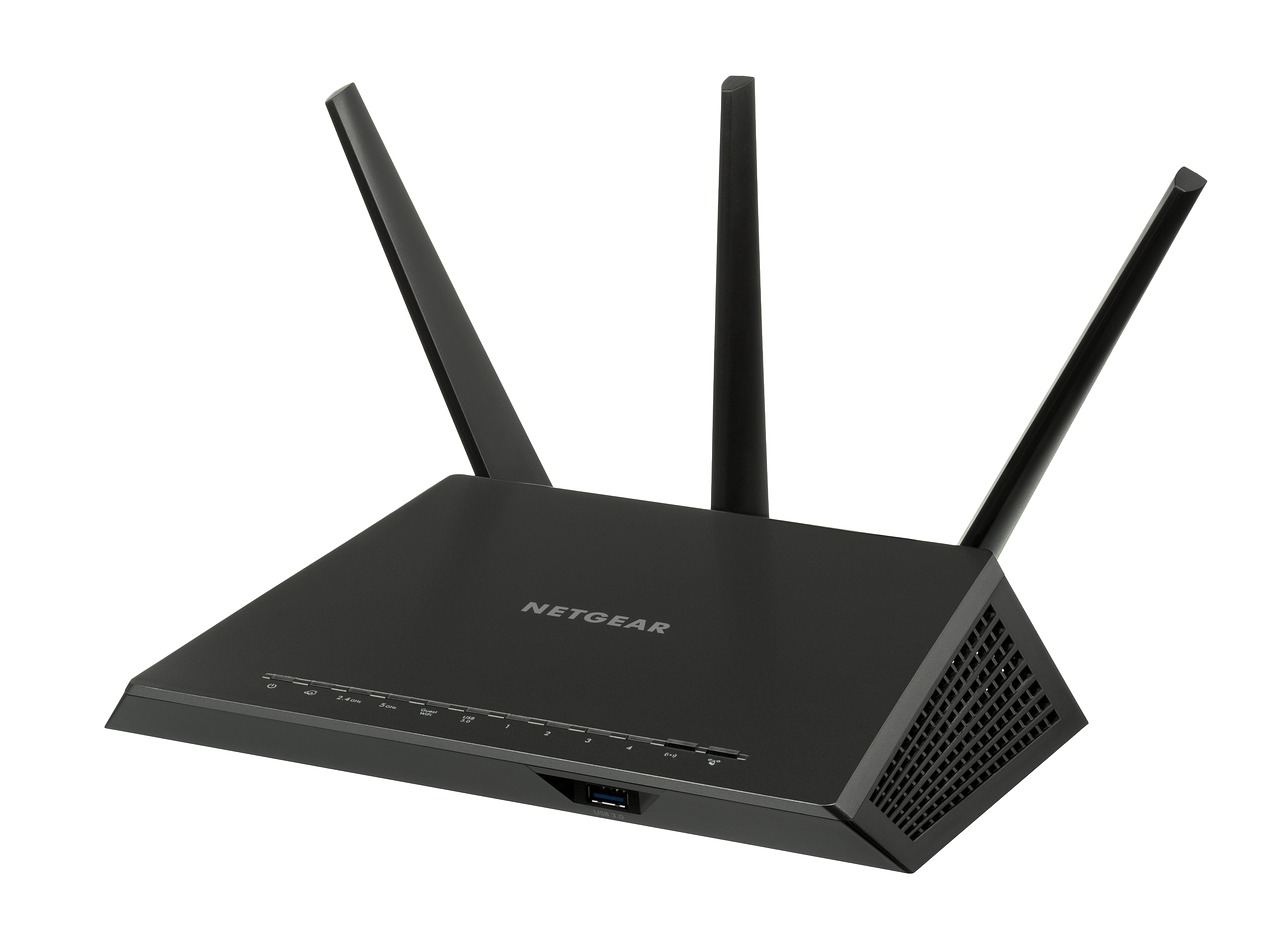 Rural Internet Access: Still Elusive for Many Americans
Internet access in rural America has improved but remains pretty rudimentary as far as speed goes.
This discourages a lot of rural Americans from investing in it at home. Those who are on a fixed income (especially elderly retired people) would rather get DirecTV and I can't say I blame them.
The Federal Communications Commission (FCC) is busy dismantling Net Neutrality even as nearly 40% of rural Americans still lack internet access according to its 2016 Broadband Report. You can read more about this in an article by Sharon Strover, an internet access researcher at the University of Texas – Austin published on The Conversation, an online journal supported by universities and foundations.
Rural Internet Speed Probably Won't Improve
Writing about "reaching rural America," Strover says the FCC is thinking of reducing its current minimum standards—25 Mbps for downloads and 3 Mbps for uploads—in order to achieve a more robust statistic (at least on paper) for acceptable Internet access.
What about those ads claiming to provide fast downloads no matter where you live? Well, the equipment might be able to handle high speeds, but the actual infrastructure can't because, Strover explains, providers don't upgrade rural wiring as often as they do for urban areas. It's a matter of economics: urban lines will reach thousands of customers inside a few square miles but it might need hundreds of miles of wiring to reach a few dozen rural customers.
Because the internet isn't considered a utility, there's no support for ISPs to extend more and better service to rural areas.
Most poignantly, Strover relates conversations with people who can't even get DSL because they're too far from the local cable company's reach. They aren't living off the grid—they have electricity, water, phone service—but since the internet isn't considered a utility, they're basically left out of the conversation. Satellite access, which is universal, is too expensive.
And guess what? The FCC is considering taking away one of their few options, the Citizens Broadband Radio Service. This broadcasts on a frequency range rural Internet providers might be able to use, but the FCC is thinking of giving it to the larger telecom companies.
Lack of Internet Access Reduces and Can Eliminate Opportunity
You don't need me to tell you that lack of internet access compromises opportunities to find jobs, apply to college, and even turn in an impressive homework assignment.
Back in the pre-internet days, research meant going to the library. Luckier kids like me had encyclopedias at home to consult, at least for historical perspectives. The single library in the town where I grew up was open on nights and weekends, something that's been curtailed in recent years across the nation as municipalities scramble to reduce costs. This obviously affects lower-income people who can't afford internet access at all the most.
You need internet access to apply for jobs, particularly minimum wage jobs at national franchises from McDonald's to Walmart. They've heavily invested in internet recruiting even if many of their target employees can't readily go online.
The federal government has been trying to expand internet access through the FCC's Connect America Fund. This was launched in 2011 to bring internet services to rural America. It's had some success, but as FCC Commissioner Jessica Rosenworcel has noted, there's still a lot of work to be done, particularly to deliver high-speed connections.
The Fund works by auctioning opportunities for ISPs to expand into rural areas, bolstered by a grant program that will distribute almost $1.5 billion over ten years. According to its auction overview page, 103 bidders were selected in 2018 to provide fixed broadband services on four tiers. The Minimum tier falls below the FCC's current standard and accepts 10/1 speeds.
This leaves one to wonder if low-speed internet is even worth the reduced cost. If data can't download, what's a student or job applicant to do?
Many Rural Americans Get Internet Access At Libraries
Rural Americans turn to their libraries for internet access.
Of course, not everyone can get on the net during library hours. And most libraries limit the time spent on shared computers. Libraries in New York and Chicago, cities that both have leading universities and sizable low-income populations, began lending hotspot devices a few years ago that people could use at home to connect to the internet, usually through their own smartphones.
Strover and researchers Brian Whitacre of the University of Oklahoma and Colin Rhinesmith of Simmons University (Boston) have studied mobile hotspot loan programs operating in rural libraries in Oklahoma, Kansas, and Maine and in Boston. Their overall assessment found that the mobile hotspot device lending is useful to people who can't afford, or can't get the internet at home, but is certainly no substitute for regular, 24/7 internet access all the time.
Hotspot Device Loans: A Bit of Normalcy for People on the Wrong Side of the Digital Divide
You've probably heard of the Digital Divide that describes what amounts to the haves versus the have-nots in terms of internet access and resources.
Across all the sites, researchers learned that hotspot device loans eased this divide just a little bit, for a tantalizingly short time:
High internet costs is a major reason rural residents sought out hotspot devices from libraries.
Many used hotspot devices with prepaid phones because they couldn't afford a regular cellular plan.
People want internet access not because of so-called FOMO (fear of missing out) but because they understand it's about KOMO, or knowledge of missing out.
Users who filled out surveys rated the devices a 9 out of 10 90% of the time. The tiny number who gave a rating of 5 or below turned out to have received devices that malfunctioned or had unsteady cellular connections at home. Parents commented on how helpful the devices were for their kid's homework. This echoes Commissioner Rosenworcel's comments about the "homework gap," a phrase she coined to describe the barriers faced by students with insufficient or no internet access at home.
Low Internet Access Generally Indicates Low Income
Even though it's not a hot topic among politicians, rural internet access is something our elected leaders should care about it.
Why? Because being on the wrong side of the digital divide aggravates conditions that were already there. Americans on the wrong side of the digital divide live in older homes that haven't been wired for internet access, and often in communities that don't have easy access to libraries. That's one reason why the hotspot device loan program was so popular: they could take it home!
A 2017 study by the U.S. Department of Education's National Center for Education Statistics looked at data from 2010 and 2015 and found modest increases in internet access among children ages 3 -17. Still, the news wasn't good for rural children, especially those from minority backgrounds. Many still had no internet access or dial-up in 2015:
41% of Black students
26% of Hispanic students
13% of white students
11% of Asian students
Overall, 13% of all rural children had no internet access at home in 2015. Among those living in remote areas, the average was 18%. Interestingly, 13% of urban children also had no internet access at home. Looking at children from families at or below the poverty level, the report found:
30% had DSL or cable dial-up or no internet access at home
49% had fixed broadband of any sort
12% had mobile broadband, including mobile dial-up
9% had "access without a subscription"
Low-Income People Live in Older Homes Passed Over by ISPs
Cost may not be the only factor blocking internet access: older buildings in urban or suburban neighborhoods that have not (yet) been gentrified aren't wired for high speed. And like their rural counterparts, they probably aren't putting up satellite dishes either due to cost or landlord restrictions.
Michael Martin of the Census Bureau looked at data from the Bureau's five-year American Community Surve released in 2018. Although he focused on access to high-speed internet, he couldn't help notice that communities not receiving these services had a high concentration of Black or Hispanic residents. Native American reservations also show low rates of broadband access.
Martin notes that counties with just one high-speed provider had fewer subscribers, possibly because the lack of competition kept prices too high for consumers. Or maybe the speeds weren't high enough or consistent enough.
It's hardly shocking that access to high-speed internet connections are the lowest where poverty is highest. Martin's chart on page 28 of his report shows a light green sea of low access communities just where you'd expect them: in large swaths of rural America. West Virginia and Nevada, for example, really stick out from neighboring states. Eastern Arizona, where the Navajo Nation is located, is a swatch of white, meaning there is no or very low high-speed access.
School Districts Get Creative
As usual, it may be up to the school districts to figure it out.
The DoEd report highlighted a couple of creative ideas to deliver internet access that would work (assuming there's funding) particularly well for rural students:
WiFi on school buses; many rural students spend an hour or more on school buses each day
Providing mobile hotspot devices for home use (similar to the library program)
Funding digital learning at home to obtain internet access (and avoid long bus rides)
Reinstating Net Neutrality could bring down costs, but not necessarily access. Redefining internet access as a utility would probably do a lot to narrow or even eliminate the digital divide. After all, "only" 600,000 American homes lack indoor plumbing!
---
Want to learn more about rural access to the internet and other key services? Check out this report from NPR's Science Friday on Bridging the Digital Divide in Texas.
https://timestormcomm.com/wp-content/uploads/2022/11/netgear-2202273_1280.jpg
946
1280
Ruth Ann Monti
/wp-content/uploads/2022/11/timestorm-communications-logo.png
Ruth Ann Monti
2019-08-03 20:52:40
2023-06-16 11:12:02
Rural Internet Access Remains Elusive