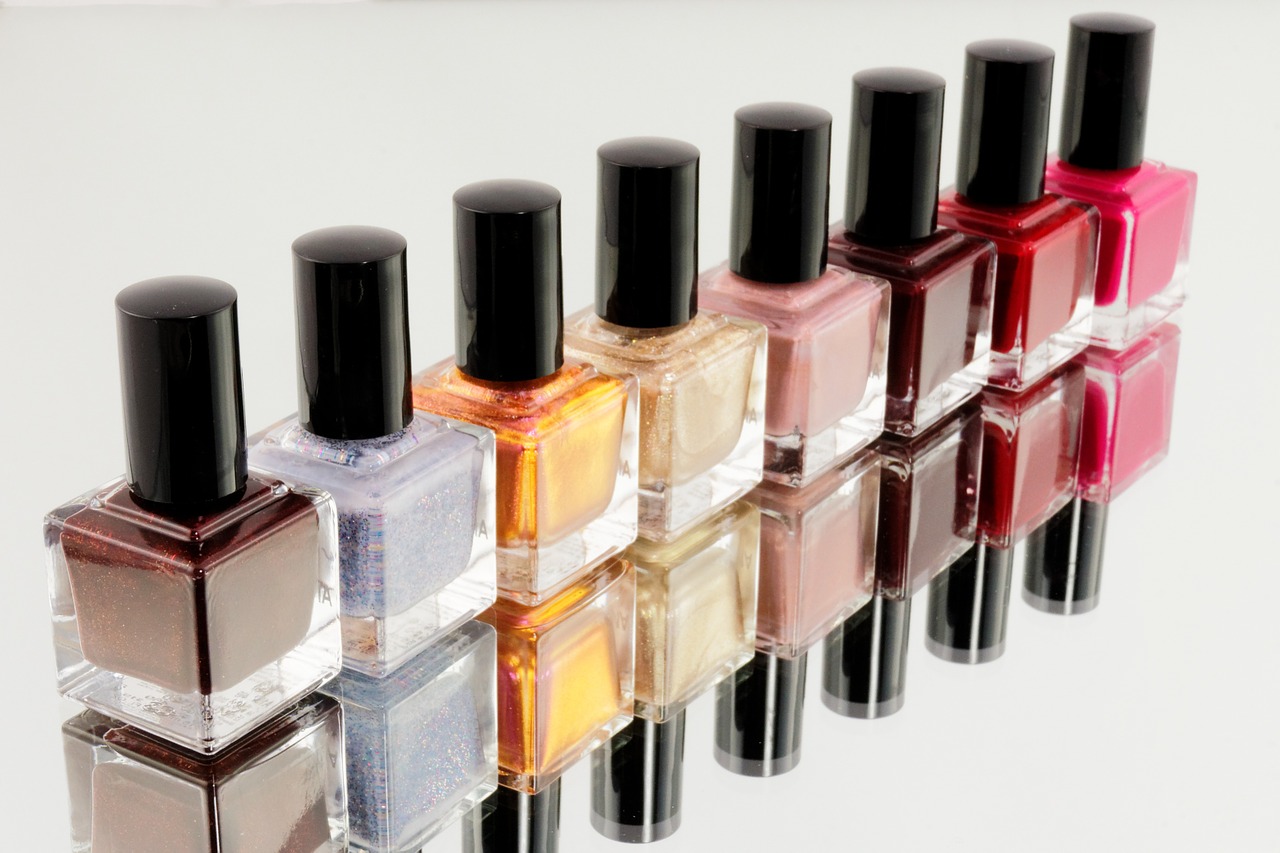 My son recently treated me to a pedicure at the neighborhood nail salon. I'm glad to report it was a calmer visit than an earlier one I blogged about when it first opened. The new owners and employees were alternately shocked and amused when I described what happened during my first visit.
---
My neighbors and I were so excited when a nail salon opened right around the corner from us.
Not long after they opened their doors, I went in to ask if they were interested in getting a website. The staff didn't seem to understand, or maybe they weren't interested so I didn't employ my usual charm and persuasiveness. But I took a brochure.
The Nail Salon Owner Liked My Dogs
Some weeks later, a woman who I think is one of the owners stopped me as I was walking by with my dogs. She fell in love with them. Not enough to get her off her phone, but enough to shoot questions like "what kind of dogs are these?" "where did you get them?" and my all-time favorite, "how old are your puppies?"
Most impressive was that while petting them and making personal comments about Dino and Bella ("he's kind of fat, isn't he?"), she continued a lively conversation with someone in, I think, Vietnamese. I was impressed with this display of bilingual multitasking. I mean, I can't even chew gum and write at the same time.
The Nail Salon Became the Nail Saloon
I didn't actually go in for a pedicure until one afternoon just before Good Friday. I was planning to accompany my boyfriend and his family to church (after all, they come to my Seders) and I wanted to wear my cute Tommy Hilfiger chunky sandals. Finally, it was time to visit the nail salon.
It was more than half-full when I arrived. I was pleased the pedicure chairs were cushioned and comfortable and had all those kneading and rolling settings. An attendant brought me a cold bottle of water – a nice touch. I chose a pedicure spa treatment that included…well, you don't need the details but let me tell you, that cheese grater thing took off about an inch of dead heel skin and my feet have never felt so good.
Enter the Nail Saloon Combatants
I had barely noticed a woman on her phone when I arrived. But about halfway through the treatment, I heard her loud and clear and trust me, I wasn't listening for her. I had my earbuds in, listening to the classic rock station on my own phone. I may even have closed my eyes for a minute or two. Until I started to hear snippets about a problem at work, something about a lawsuit, and a lot of talk that really shouldn't be out on the public airwaves:
"I will send you a memo with bullet points detailing everything that happened."
"I understand they intend to sue. I have a defense."
"That just isn't true!"
And on and on. And louder and louder. I looked at the woman working on my pedicure, and she looked at me. She and her coworkers looked at each other.
Finally, a tall slender woman who'd walked in maybe five minutes earlier got up and said, loudly, (I'm still wearing my earbuds) "I'm sorry, I just can't relax in here with her shouting." And off she stalked to the front, stopping at the cash register and adding "I will still pay for your time."
At that point, Loud Woman finally ended her conversation. I returned to listening for my chance to win tickets to see Heart at the Celebrity Theater. Then the shouting started. Thin Woman yelled at Loud Woman for being selfish. "You've ruined everyone's afternoon. No one here wanted to listen to your phone conversation. This is not the place to take calls like that."
"I had to take that call. You have no idea why."
"Oh yes I do. I think everyone here does. And no one wanted to hear your sorry-ass business problems." She looked at the rest of us gaping at them. "How many people here think she's behaved selfishly?"
We all raised our hands. The employees froze.
The Fight is On – Words and a Big Gulp Fly!
Loud Woman did look embarrassed for a moment as she turned to look back and saw everyone's hands in the air. "If I behaved inappropriately I apologize."
Thin Woman was on a roll. "You behaved like a real asshole. I came here – we all came here – to relax. No one can relax with you shouting your shit all over the place."
"You can't talk to me like that!"
"I can and I am – because you're an asshole! What kind of example do you think you're setting for your daughter over there?" (points to a girl of about 11 or 12 who was sitting quietly on the other side of the salon. I had noticed her texting through a manicure).
Now I know, and the owners should have known, that when you start dragging someone's kids into an argument and comments on how you're raising them, that's fightin' words. And sure enough, a fight broke out.
Thin Woman stepped around the cashier, who was trying to block her way, to face Loud Woman, whose feet were still in a tub. There was another exchange, a dare to repeat something that was duly repeated, and Thin Woman lunged toward Loud Woman.
By then, the one man working there raced over to physically separate them. A second later, the cashier – the same woman who had admired my dogs – jumped behind Thin Woman to pull her away. At the same time, Loud Woman threw her Big Gulp at Thin Woman, drenching her and the owners.
More shouting, and Thin Woman departed.
We customers all looked at each other. "Well," someone said, "not what you see every day at a nail salon."
Photo by
Mike "Dakinewavamon" Kline
https://timestormcomm.com/wp-content/uploads/2022/11/manicure-870857_1280.jpg
853
1280
Ruth Ann Monti
/wp-content/uploads/2022/11/timestorm-communications-logo.png
Ruth Ann Monti
2019-07-25 19:00:56
2023-06-16 10:58:41
High Noon at the Nail Saloon