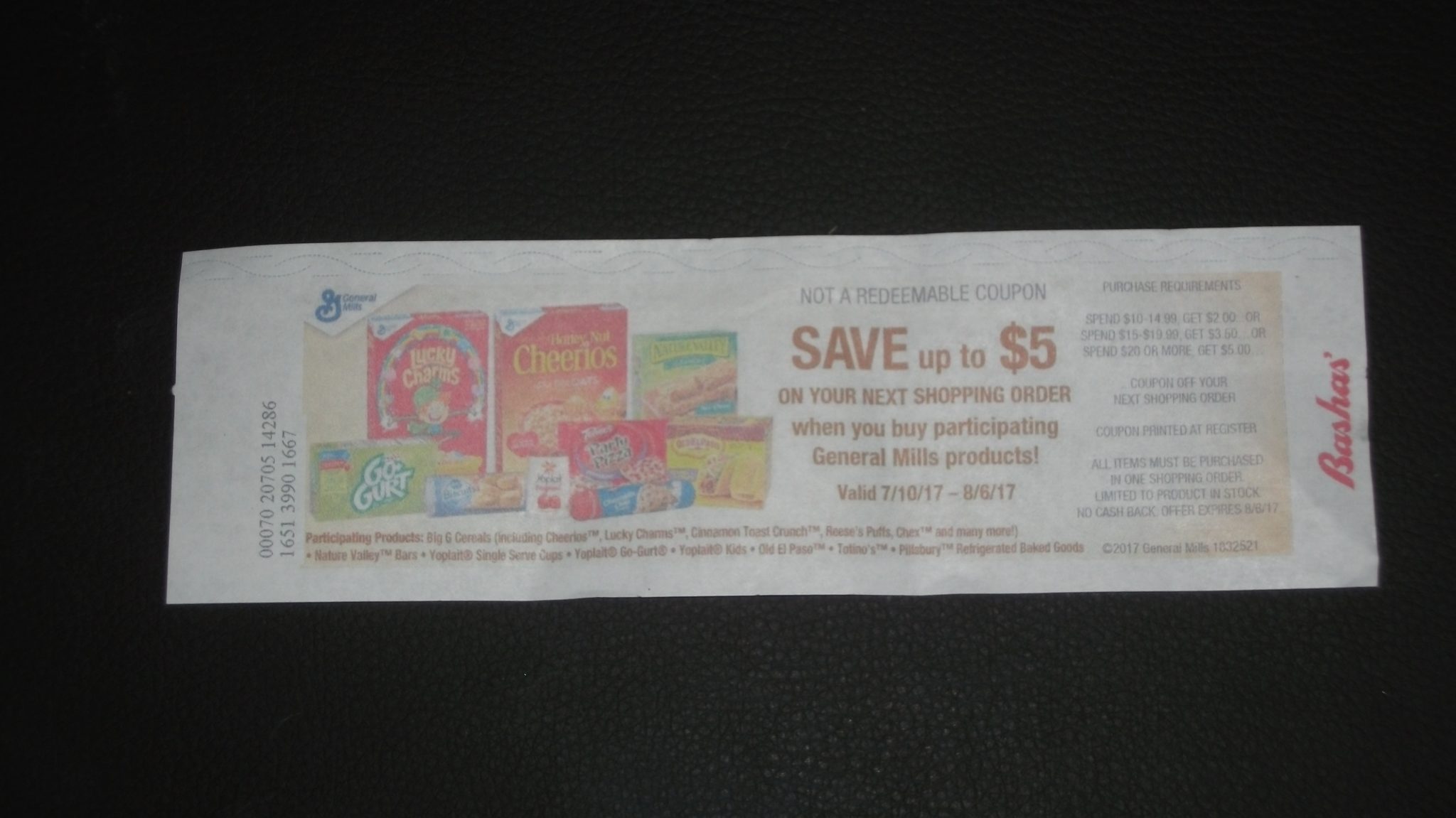 A couple of years ago, I wrote a post on LinkedIn about making customer rewards like coupons worthwhile to customers.
I relayed a story from a friend about a spelling-challenged bakery that had mangled the spelling of her son's name on his birthday cake. In exchange for their trouble, she got a complimentary mini-quiche and access to an email service that provided free items at local shops. Trouble was, the shops weren't local to her, and most required her to purchase something before getting the freebie.
Around the same time, my local grocery store began handing out slips labeled "not a coupon" that gave fairly detailed instructions about how to get future coupons. My post questioned the wisdom of making it difficult for customers to use the rewards shops and brands bestow upon them.
Are Coupons Always the Answer to Encourage Brand Loyalty?
Branding is a very important part of marketing. It sets products apart from competitors.
Coupons have long been important marketing strategies for brands. As a consumer, though, I have to question if they are always the answer to promote brand loyalty.
I recently got another "not a coupon" that apparently wants me to carefully track certain purchases in order to qualify for a future register discount. In this case, the point is to encourage General Mills products.
Problem is, I don't really care which conglomerate manufactures the cereal or granola bars I buy. Like a growing number of consumers, my #1 focus are the ingredients, one in particular: high-fructose corn syrup. I do not buy any products that contain it.
And if a "coupon" like this one restricts me to certain "participating" brands-within-a-brand, I really am not interested in it at all.
To make it even more confusing, the fine print lists several participating General Mills brands "and many more." How would I know what ones are participating? I suppose I can rely on the store to tag the participating brands. But is all this planning worth my time and the store's?
I mean, I do plan my shopping and make a list. I think most people do. And I note on my list certain brands to buy when (1) I have a coupon and (2) I have already vetted the ingredients.
One of this store's competitors has made it super-easy to use coupons through an app that downloads coupons to my store card. Now that's convenient.
I call up the app while I'm shopping to make sure I'm buying the right quantity, size, etc. I'm actually more loyal to the store than to any brand other than those I habitually buy because they meet my "standards."
Not All Brands Issue Coupons
There are a couple of brands that have won my loyalty outside the supermarket. Neither of them issues coupons, at least not as far as I know.
One is Gloria Vanderbilt jeans and slacks. I'm not very comfortable wearing most other brands. But Gloria's have never let me down.
I've worn her clothing for approximately 16 years, which coincides with my son's birth. Before that, I wore other brands as well. I was despondent until I tried GV. God bless you, Gloria.
I have never received a GV coupon but I do get general discount coupons from the store itself.  Ironically, the same store also supplies the only jeans brand my son wears. However, I have never been alerted to sales for either of these brands. This is interesting. Obviously, I don't have to buy jeans as often as, say, eggs or orange juice, but you'd think stores would track branded buys, wouldn't you?
Make Coupons and Customer Rewards Easier to Use
I'll reiterate an earlier plea for stores and brands to make coupons and other rewards easier to use.
The store where I buy GV sends out general discount coupons pretty often. It also rewards purchases with small dollar-amount coupons that expire within a couple of weeks.
Maybe I'm not a typical shopper. I think I used these two-week coupons just once. I wish the store would extend their coupons' shelf lives like the grocery stores and grocery brands do.
Here are a few other ideas I've heard, some of them from readers:
If you're participating in a "shop local" rewards program, provide a map that shows where each participating store is located. It's easier for customers and boosts your program by showing how many stores are part of the program.
Don't penalize long-term customers by always refusing to share special offers for new customers with them. Some crafty customers will cancel a magazine subscription, for example, if the renewal is expensive and wait out the time for new customer deals.
Give customers more time to use coupons or rewards.
If you're an e-commerce company, offer free shipping as often as possible and not just for first-time customers.
Remember, customer loyalty can't be taken as a given. Unless your product is truly unique (as GV is for me), your competitors will figure out how to attract your customers.
I'm curious to know what you would like to tell your favorite shop or brand to do to make you even more loyal? Will you share it below?
https://timestormcomm.com/wp-content/uploads/2022/11/FullCoupon.jpg
1151
2048
Ruth Ann Monti
/wp-content/uploads/2022/11/timestorm-communications-logo.png
Ruth Ann Monti
2017-07-24 17:33:23
2022-11-22 15:41:28
When a Coupon Isn't a Reward