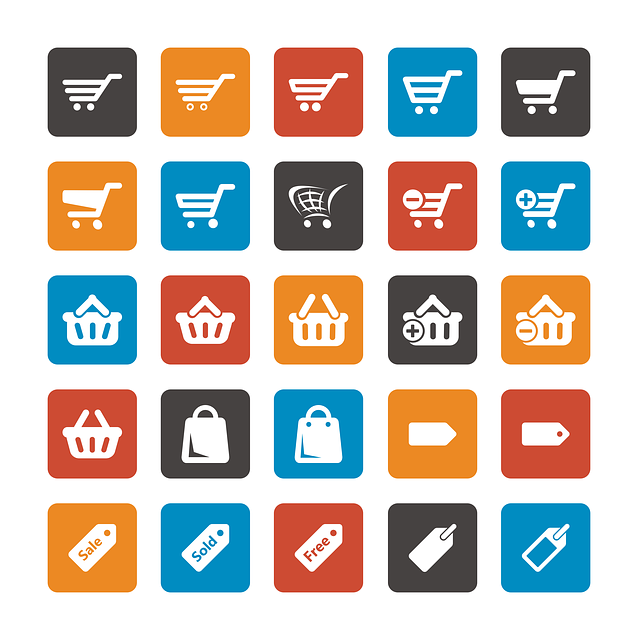 Over the past several months I've been working with WooCommerce experts who work with e-commerce businesses.
For those who aren't familiar with WooCommerce, it's a plugin from WordPress that turns a website into an e-commerce powerhouse. The Australian firm BuiltWith, which provides website profiling, lead generation, analysis, and other support services for e-commerce, reported that 12% of all e-commerce sites use either WooCommerce or use the WooCommerce Checkout tool.
On its own, WooCommerce powers nine percent of all e-commerce sites, just behind market leader Shopify and just ahead of Magento, two other popular e-commerce options.
WooCommerce Is Open to Developers Who Create E-Commerce Tools
Like WordPress, WooCommerce is a free, open-source platform, meaning that people who do things like develop website applications can easily integrate their products to work with WooCommerce. (For more information about how application interfaces work, see this article from ModeEffect.) While it offers plenty of free and paid or fee-based tools (called extensions), being open source means it's easier for developers to create customized solutions for e-commerce site owners. I think this benefits both developers and e-commerce businesses.
WooCommerce is so extensive, it's easy to forget that it's a WordPress plugin so it can run other WordPress plugins as well. However, many WordPress plugin developers have developed extensions specifically for WooCommerce. Yoast, an SEO tool that virtually all WordPress users (myself included) consider vital, has a WooCommerce extension.
WooCommerce Is (Almost) as User-Friendly as "Closed" Platforms
I don't have any direct experience maintaining a WooCommerce site myself but I've seen enough to be confident that as a longtime WordPress user to know I could learn it pretty quickly.  I had the opportunity to leaf through a pre-launch WooCommerce site a few years ago and liked what I saw.
WooCommerce generally scores points for being user-friendly although reviewers often point out that sites like Shopify and Etsy are friendlier. They probably are, especially for e-commerce business owners who "don't use" computers. Shopify, Etsy, Weebly, and other "instant websites" are all-in-one website builder packages that also include hosting in their costs. I think this is why they are seen as more user-friendly than WooCommerce and Magento, which put the hosting decisions on site owners.
Moreover, WooCommerce requires first building a WordPress website, adding another step to the process.
However, setting up a basic WordPress site is pretty easy. Once you decide on a host—WordPress endorses BlueHost and SiteGround, the host I use—you have access to WordPress for free, and many hosts will help you set up a site as well. You aren't limited to these hosts, either: there are tons of other excellent WordPress hosts including GoDaddy, which I personally think has the best customer service anywhere, of any business.
Like most website services, WordPress has an installation wizard that makes setting up a basic site a low-stress task. Your host can also help with setup, and there are lots of videos on YouTube and WordPress itself that can guide you along as well if you're doing it on your own. Frankly, there's nothing like working hands-on with a new tool to help you find it less threatening; remember, you're not launching warheads or anything!
Once WordPress is set up, go to the Plugins menu and look for WooCommerce. Once you upload and activate it, you can use its setup wizard to guide you through it.
WooCommerce Hosting and Domain Registration
Hosts can also transfer an existing e-commerce website from another platform to their own, even from "closed" sites like Etsy. A clever host will know a few tricks like downloading a CSV file or figuring out an application interface (API) solution. At the very least, a CSV will preserve the content.
Domain registration works the same way for WooCommerce as it does for any other website. In the early days of the web, this was often done by separate companies but more hosts are providing domain registration as well and closed, all-in-one services take care of this as well and may be another reason why WooCommerce and Magento are written off as requiring "expert" knowledge. But today, many hosts like BlueHost and GoDaddy, do both. I work with clients who use GoDaddy for both hosting and domain registration.
I use GoDaddy to register and keep my domain. It didn't offer WordPress back when I started my own website, so it didn't make sense to use it for hosting. Plus, I got free hosting from a friend for many years—a sweet deal for which I will always remain grateful
I've read that it isn't a good idea to use the same service for both hosting and registration. But if it's a reputable site, with good reviews from places like TechRadar, I don't see why there would be a problem. If you're using a really cheap host who's new or is small but you personally like the people behind it, it may make sense to separate hosting and registration just in case something does go wrong. At the very least, you want to hang on to your website registration!
In addition, some hosting sites are starting to specialize in WooCommerce. Large WooCommerce sites may want to look into these options as there are differences between hosting a WordPress site and a WooCommerce site, particularly where traffic management is concerned.
Tips for Launching a WooCommerce Website
I haven't actually set up a WooCommerce site but I know people who do!
I also had the opportunity to sit it on Chris Lema's presentation on setting up WooCommerce at Phoenix WordCamp in February 2018. Lema is an e-commerce expert and works extensively with WooCommerce. He literally set up a dummy site and showed the highlights seen in the setup wizard.
Interestingly, WooCommerce is a little less logical than WordPress. Here are a few tips Chris shared with us:
Be sure to go into the settings section because the wizard skips over most of them. US-based e-commerce businesses are required to list a physical location so be sure to ask your client what address to use. You can also use a fake one and change it later. Do not, however, list your address as you will then start receiving all kinds mail you don't want or need!
The first content section you see in the software (right under the page title) is not where you add content about the product! This is a major stumbling block and the guy next to me at Lema's presentation told me this cost him a lot of time. Look for the product description section, a small area which is what Google will see first as it conducts searches. The large content area is for details you may or may not want to add, but will probably help with search engine optimization.
Always choose PayPal as a payment option. Not only is it wildly popular, Chris says, many people view money in their PayPal accounts as "free" money to use for shopping. I know that I often leave a few bucks in my PayPal account for inexpensive purchases like pizza or discounted books/ebooks.
Chris' presentation was quite entertaining and was well worth the time and extremely affordable cost to attend WordCamp even in my case for just one morning. To see Chris' favorite WooCommerce extensions, check out his slide presentation Launching Your WooCommerce Store Workshop.
WooCommerce is Great for Blogging!
WooCommerce is its own little world but it's still a WordPress plugin and retains the blogging DNA.
Blog on WooCommerce just as you would on WordPress: create a new post, add categories, tags, media, and metadata. Yoast, a popular SEO tool (I used it all the time) has an extension for WooCommerce that builds upon its WordPress version. It supports Pinterest and ties in with the the WordPress version to coordinate and boost breadcrumb trails. There's also a Local SEO version for those e-commerce sites that also have a local brick and mortar presence.
What should you blog about? Well, what do your customers care about? Look at your emails for clues. Typically, they are interested in:
New products
Product care
Special offers
Staff introductions
Customer testimonials
Photos and videos
Depending on your customers, it's usually ok to share a little personal information such as how you dealt with a Noreaster (something we don't worry about here in Arizona), a kid going away to college, a new puppy. As the great big shoe company says, just do it!
And if you can't find the time—hire a professional writer!
https://timestormcomm.com/wp-content/uploads/2022/11/iconset-622094_640.png
640
638
Ruth Ann Monti
/wp-content/uploads/2022/11/timestorm-communications-logo.png
Ruth Ann Monti
2018-03-07 20:39:47
2022-11-22 15:41:14
Woo-Hoo! WooCommerce for E-commerce!